Call for Posters: "Let's co-produce gender equity knowledge together"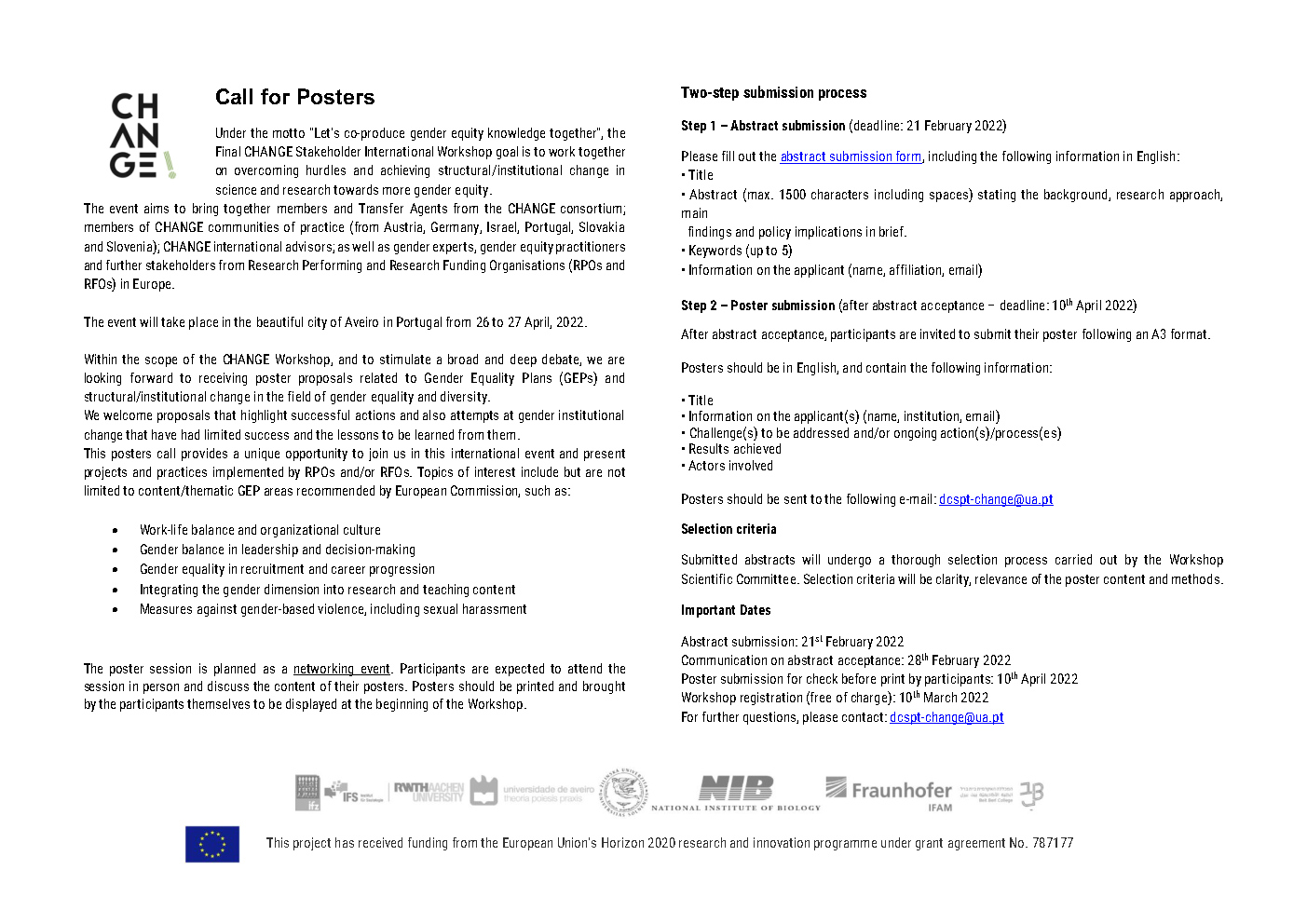 Within the scope of the CHANGE Workshop in Aveiro (26 to 27 April, 2022), and to stimulate a broad and deep debate, we are looking forward to receiving poster proposals related to Gender Equality Plans (GEPs) and structural/institutional change in the field of gender equality and diversity. We welcome proposals that highlight successful actions and also attempts at gender institutional change that have had limited success and the lessons to be learned from them. This posters call provides a unique opportunity to join us in this international event and present projects and practices implemented by RPOs and/or RFOs. Topics of interest include but are not limited to content/thematic GEP areas recommended by European Commission, such as:
Work-life balance and organizational culture
Gender balance in leadership and decision-making
Gender equality in recruitment and career progression
Integrating the gender dimension into research and teaching content
Measures against gender-based violence, including sexual harassment
 
Want to know how to submit? Download the full Call for posters here.