Customised CHANGE — Co-Producing Gender Equality Knowledge in Science and Research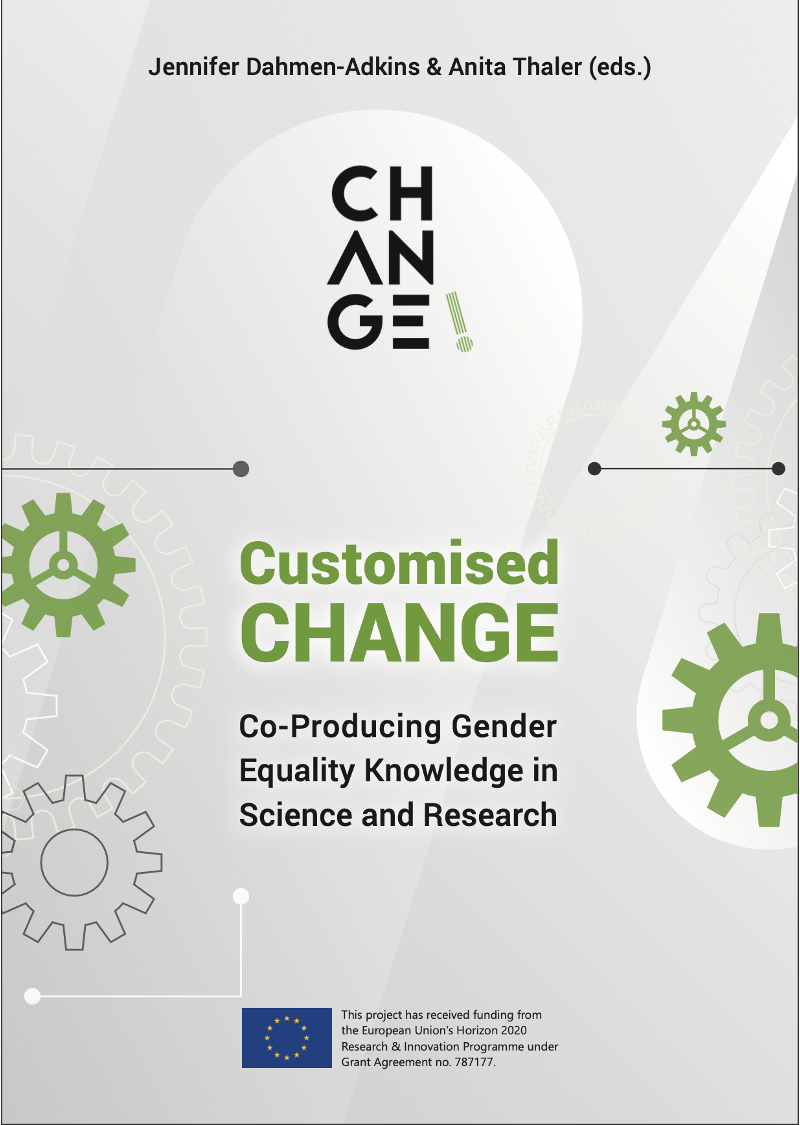 We proudly share this open access publication after four and a half years of work and joint efforts of a wonderful team of CHANGErs. And this is not just any book, as CHANGE was not just any other project!
CHANGE co-produced gender knowledge, to customise contents and measures of gender equality plans (GEPs) to specific contexts and target groups. We invited experts and further stakeholders from research performing organisations (RPOs) as well as research funding organisations (RFOs) to join our communities of practices (CoPs). 
This book is proof that our strategy of co-producing knowledge with CHANGErs and stakeholders was successful: 42 people —practitioners, who started from scratch, gender experts, managers of RPOs and RFOs, and policy makers — contributed to this publication, with their experiences and their expertise.
The publication itself is as diverse as CHANGErs are. We have theory-based reflections on persistent gender inequality in RPOs, as well as personally told stories of learnings during the GEP design and implementation process. And finally, interviews with CHANGErs and experts from Central and Eastern European countries (CEE) give us insights into institutional gender equality (policy) work, in the presence of deeply-rooted political and social resistance.
We say thank you to our advisors, CoP members, stakeholders, and sister projects, who helped us along this wonderful journey. The biggest thank you goes to the CHANGErs, our esteemed colleagues and friends, who made this happen: 
Thank you!
Jennifer Dahmen-Adkins & Anita Thaler (eds.)