Save the Date: Final CHANGE Stakeholder Workshop in Aveiro from 26 to 27 April, 2022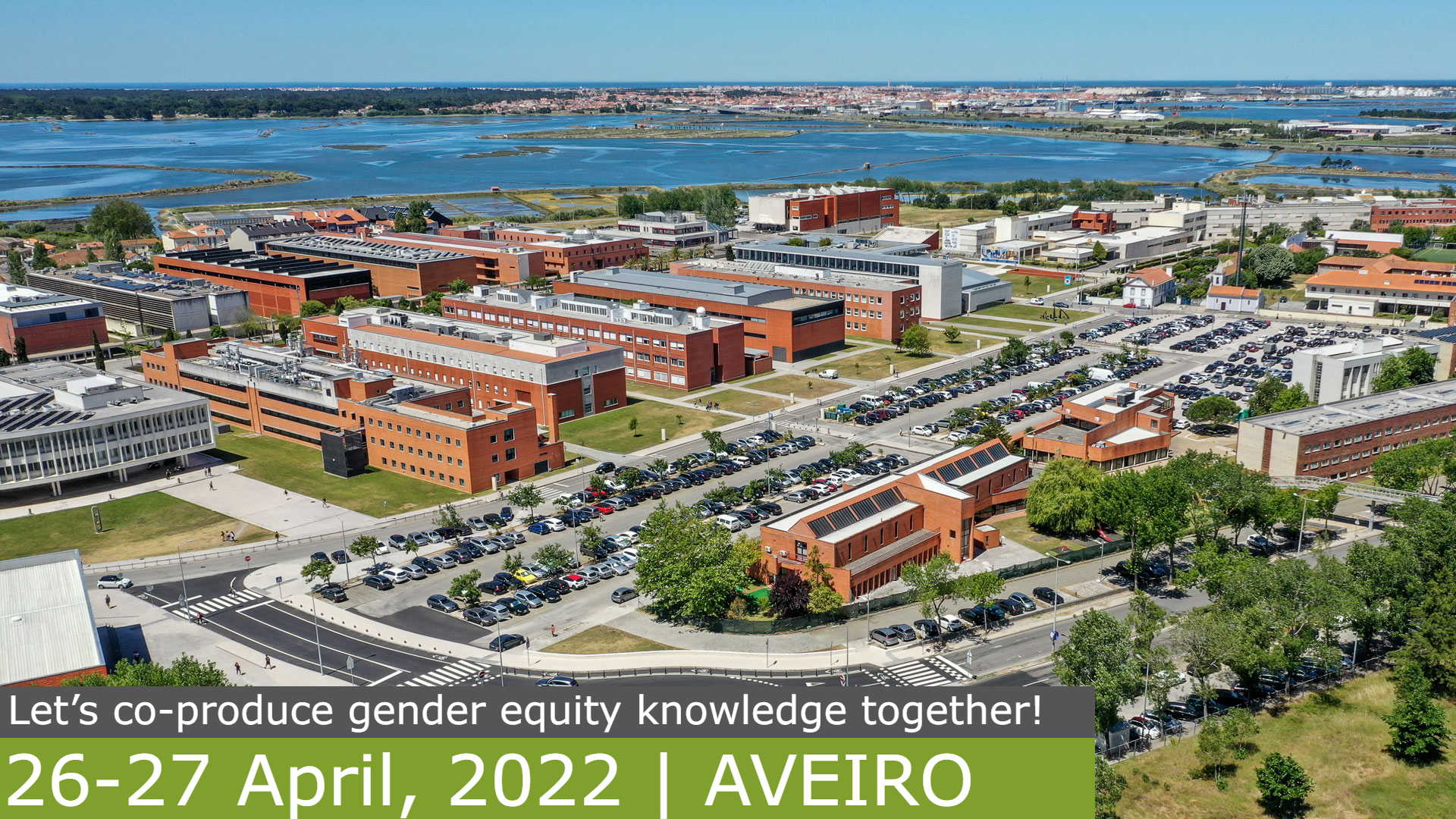 The goal of this event is to work together on overcoming hurdles and achieving structural change in science and research towards more gender equity. 
Besides us as CHANGErs and transfer agents from the consortium, we especially invite members of our communities of practice from Austria, Germany, Israel, Portugal, Slovakia and Slovenia, as well as our international advisors and further stakeholders from research performing and research funding organisations in Europe to participate in this workshop under the motto "let's co-produce gender equity knowledge together". The event which will take place in the beautiful city of Aveiro in Portugal from 26 to 27 April, 2022. 
Do you want to participate? Register here: https://changeworkshop.web.ua.pt
Preliminary Agenda
Tuesday, April 26th
Time-Zone: (WEST / UTC + 1:00)
14:15 - 14:45

Welcome

14:45 - 15:30  

Key note 1 including Q&A by Jennifer Dahmen-Adkins, Sandra Karner & Anita Thaler:
"We don't need another toolbox, we need co-produced knowledge and trust!"

15:30 - 16:00

Networking coffee break

16:00 - 16:45

Key note 2 including Q&A by Marcela Linkova:
"Reforming research assessment to foster gender equality, diversity and social responsibility of research and innovation"

16:45 - 17:15

GEPs in Horizon Europe — a window of opportunity for creating inclusive workplaces

17:15 - 17:30

Quick coffee break

17:30 - 18:00

Room 1: Marketplace of GEP activities for RPOs

Room 2: Co-creating structural change through research funding policies  — part I

17:00 - 19:30

Wrapping-up and outlook on day 2

20:00

Dinner
Wednesday, April 27th
Time-Zone: (WEST / UTC + 1:00)
9:30 - 10:00

Welcome and recap of day 1

10:00- 10: 45

Keynote 3 including Q&A by Teresa Carvalho:
"Celebrating rather than tolerating — Humanizing institutions and empowered individuals"

10:45 - 11:30

Experiences from leaders of CHANGE

11:30 - 12:00

Networking coffee break

12:00 - 13:00

Room 1: Co-creating structural change through research funding policies — part II

Room 2: Monitoring GEPs in RPOs

13:00 - 14:30

Networking Lunch

14:30 - 16:30

Co-creating gender equity in research careers and leadership — world café

16:30 - 17:00

Networking coffee break

17:00 - 17:45

Keynote 4 including Q&A by Pat O'Connor:
"Creating change…. An invitation to reflect on the CHANGE project…."

17:45 - 18:00

Reflection on co-creation: a commentary by Zoltan Bajmócy and voices from the audience

18:00 - 18:15

Wrapping-up and good-bye

18:15

Farewell drinks