Resistance of change — Change the resistance!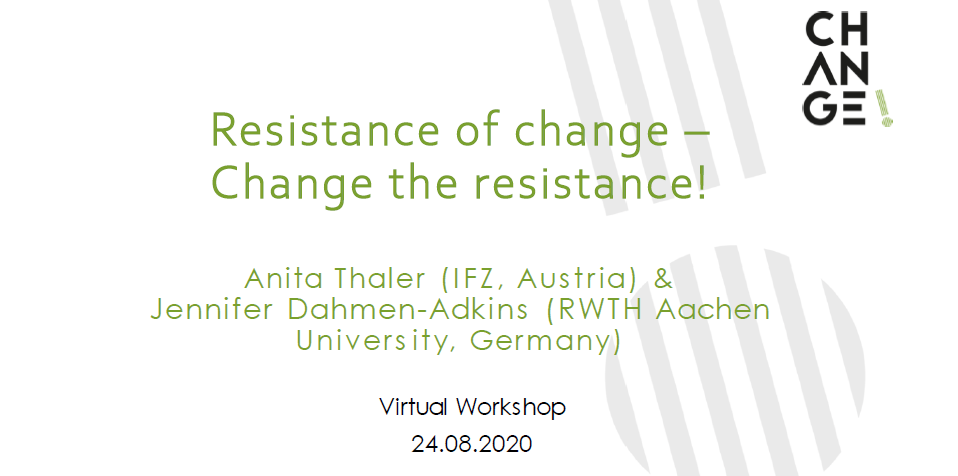 The CHANGErs Anita Thaler (IFZ, Austria) and Jennifer Dahmen-Adkins (RWTH Aachen University, Germany) were invited by the Centre for Gender & Science to co-create gender equality knowledge with stakeholders from Czech RPOs. The workshop took place virtually on August 24th 2020 and aimed specifically at reflecting personal experiences of resistance in organisational change processes during the implementation of gender equality plans (GEPs).
Due to their long years of involvement with European projects on gender inequalities in science and research and their own GEP implementation experiences during the project GenderTime, Anita and Jennifer could bring in theoretical as well as practical know-how. In the workshop they applied the co-creation of knowledge approach from the project CHANGE, to consider the different and valuable backgrounds of each organisation and person.
The participants of the workshop received a document beforehand to classify their own experiences of resistance, which has been based on the valuable insights of the sister project FESTA. Based on the participants' real life examples and the rich knowledge base of CHANGE and its sister projects, these scopes of action for gender equality have been reflected.