A CHANGErs team from IFAM (Germany) and IFZ (Austria) attended the first stakeholder conference of the GRANteD project on Feb. 24th 2020 in Vienna.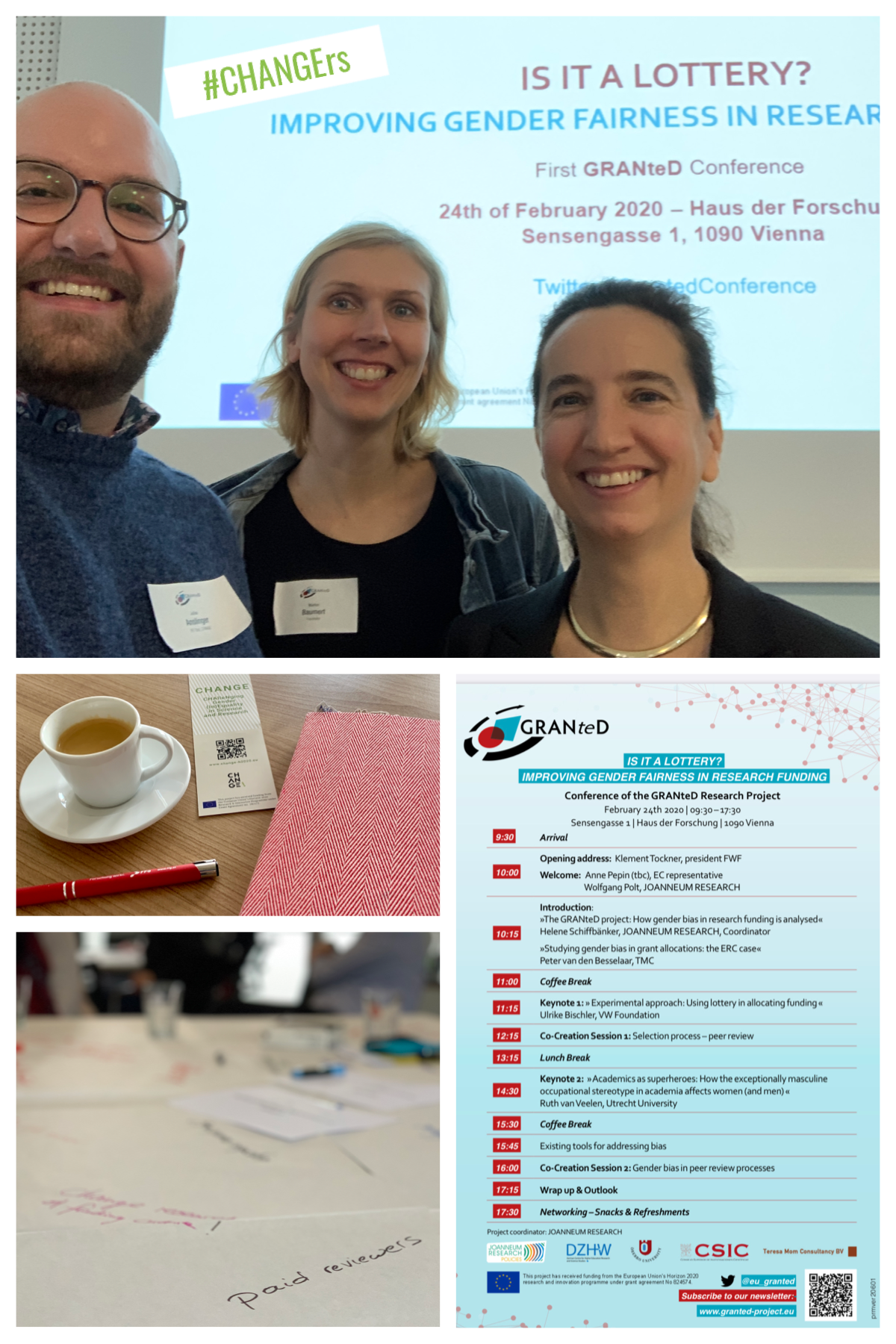 One of our sister projects, the GRANteD project, deals with factors that lead to gender imbalances before, during and after grant submission. The main objective is to develop a methodological approach to deal with this complex situation.
For an exchange of knowledge and experience on policies and practices to promote fairness and gender equality in research funding, the GRANteD consortium has invited to a conference in Vienna on the 24th February 2020.
Anita Thaler, Julian Anslinger from IFZ Graz and Madlen Baumert from IFAM Bremen were able to participate in the conference alongside various research funders, gender experts, researchers, policy makers and other persons interested in a fair research funding system.
A special highlight of the GRANteD conference was a very interesting presentation by Ms. Bichler from the VW Foundation Germany, who is in charge of one of 16 funding programmes, which is called "Experiment!". This partially randomized procedure uses a lottery after a pre assessment in the selection process. It is intended to support risky research projects on the one hand, while on the other hand the randomisation and the anonymization of applications can help to prevent preferential treatment or discrimination by the review committee.
Another highlight was a presentation by Ruth van Veelen from the Netherlands, who illustrated how the social image of "the academic" influences the gender distribution in the various hierarchical levels of science. A cultural change is needed to create more diversity in the science landscape.
In so called World Cafe discussions on the review process and the topic of gender bias, the various participants were able to exchange their knowledge and discuss new ideas.
For more information on the project visit http://www.granted-project.eu.