International Day of Women and Girls in Science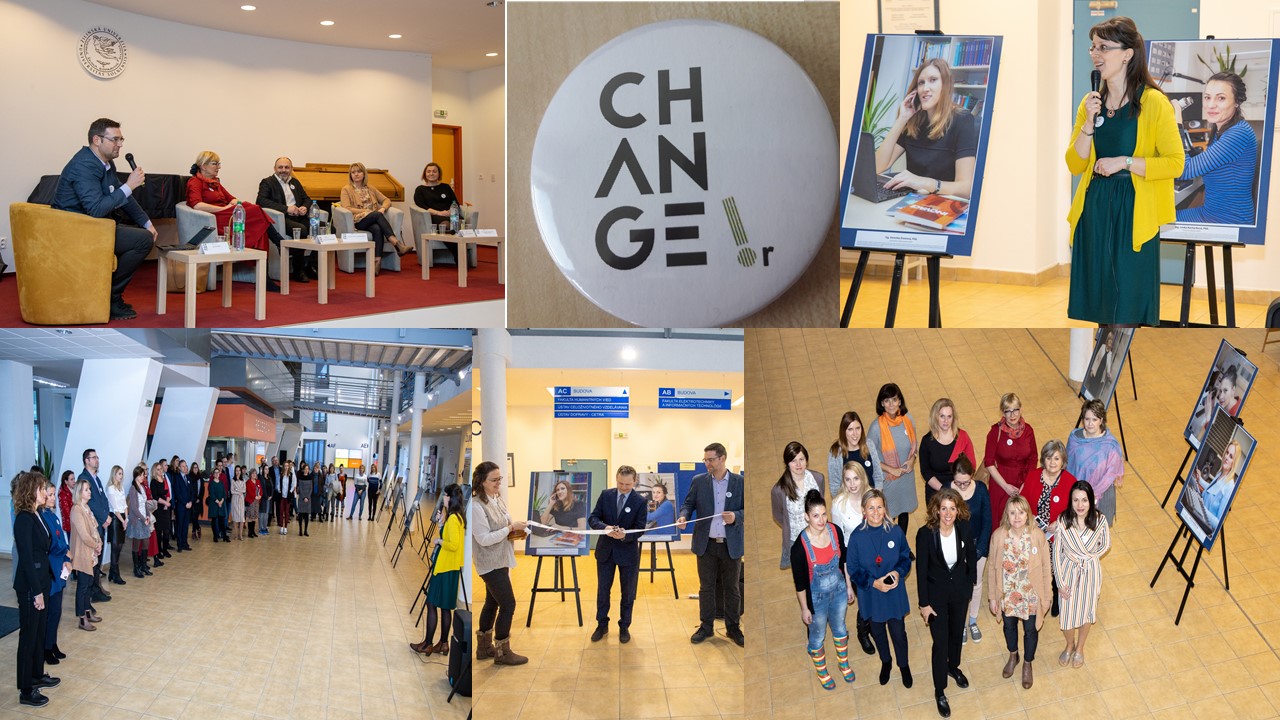 We started the celebration on 11the February with the opening ceremony of the photo exhibition Women at university and continued with the panel discussion on balancing of working and private life.
Photo exhibition, opened by vice-rector prof. Rafajdus, presents 15 women who have achieved an interesting career at University of Žilina. Every photo includes a quote on profession what the woman dreamt of as a child or student. Surprisingly, none of them dreamt about the career at university.
With the slogan: "They probably haven't known that career at university is something they can dream of…" the exhibition tries to target especially young female students of university and high schools attending the Open Days events in order to encourage them to decide for an academic career or STEM studies. Photo exhibition will be available in the foyer of the rectorate building till the 10 th March.
The panel discussion moderated by Peter Beňo, national NCP for financial issues in H2020, was attended by 50+ participants. We were happy to see such a big interest in work-life balance topic. Big thanks goes to our panellists who shared very openly their personal experience and expressed themselves on the results of Employees Satisfaction Survey realised in summer 2019 within the CHANGE project.
Panellists of the discussion Balancing of the working and private life:
-    prof. Ing. Tatiana Kováčiková, PhD. (CHANGE team member)
-    doc. Mgr. dana Sitányiová, PhD.
-    prof. Ing. Ladislav Janoušek, PhD.
-    doc. Ing. JUDr. Alena Novák Sedláčková, PhD.
We are looking forward to further events organised by the CHANGE team at occasion of the International Day of Women and Girls in Science on 18th February and 3rd March.