Making a change with the CHANGE approach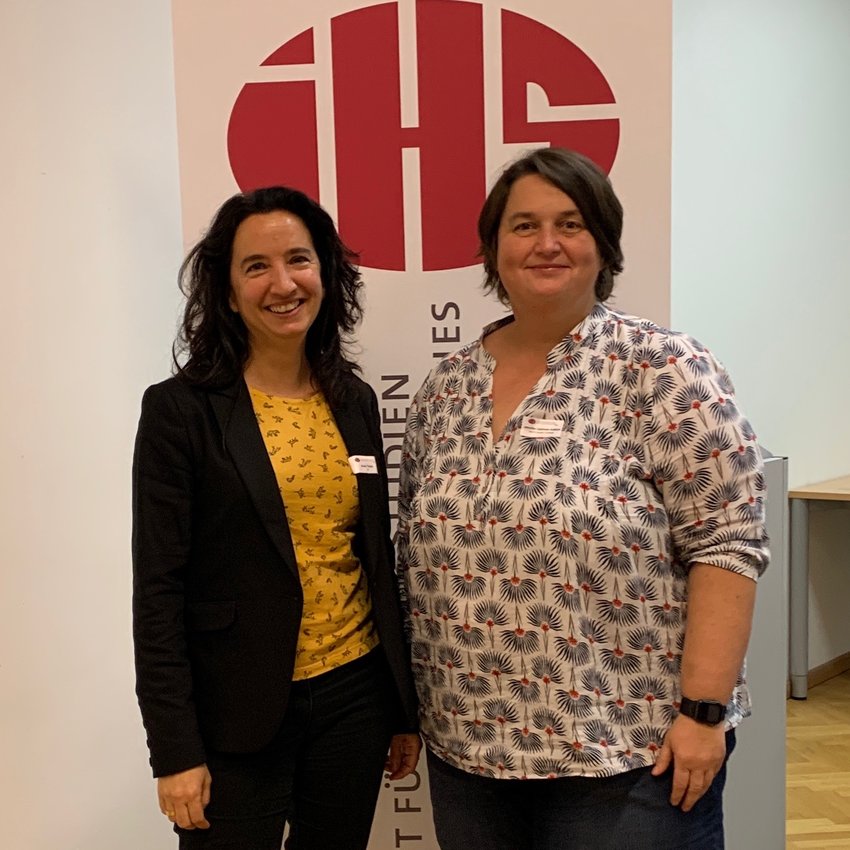 On November 21 - after an excellent key note by Yvonne Benschop (about the challenges of postfeminism) - Anita Thaler and Jennifer Dahmen-Adkins presented (at a conference at IHS Vienna) how with an intersectional approach social gender justice in academia and research can be improved.
They especially pointed out how the very concept of co-producing gender equality knowledge can help overcoming resistances and support the implementation of gender equality plans in science and research organisations.
In a panel discussion afterwards Anita Thaler talked about strategies and experiences on the interface of research and policy (with Birgit Buchinger (Solution, Salzburg), Eva Czernohorszky (Wirtschaftsagentur Wien), Roberta Schaller-Steidl (Bundesministerium für Bildung, Wissenschaft und Forschung), Moderation: Angela Wroblewski (IHS)).